Regular price
Sale price
$15.00
Unit price
per
Sale
Sold out
1.625" Hard Enamel Pin
Gold Plated
Two Posts per pin (to prevent spinning!) with Green Rubber Clutches
I am supported.  Throughout my years of talk therapy but especially during EMDR, the vicious thoughts in my head tried to isolate me. Tried to convince me that I didn't matter, that my feelings weren't valid, or even that my painful memories were somehow made-up. It was all just… way, way too much to handle by myself. I used to think that the self-love journey meant that I have to pick myself up all the time without any help – but that couldn't be further from the truth. 
It ended up being extremely healing to let myself be supported by my partner when I felt too weak to support myself. Sure, I'm practicing all sorts of self-soothing skills, but… it's still 100% okay to let others show me how to love myself when I really can't figure it out. I don't have to apologize for my emotions or my lack of this or that; I can just thank them for always being there for me! Keep this pin as a reminder of how loved and supported you are, or send some potatocorn hugs to someone you love!
Colors may vary due to each computer monitor. Made with certified organic hugs!
Thanks to all my incredible backers on Kickstarter for making this collection a reality! Click here to browse the whole collection! 
Enamel Pin depicts two cute potatocorns (potato-shaped unicorns) hugging each other. Part of my self-love / self-compassion / mental health artwork. 
Share
View full details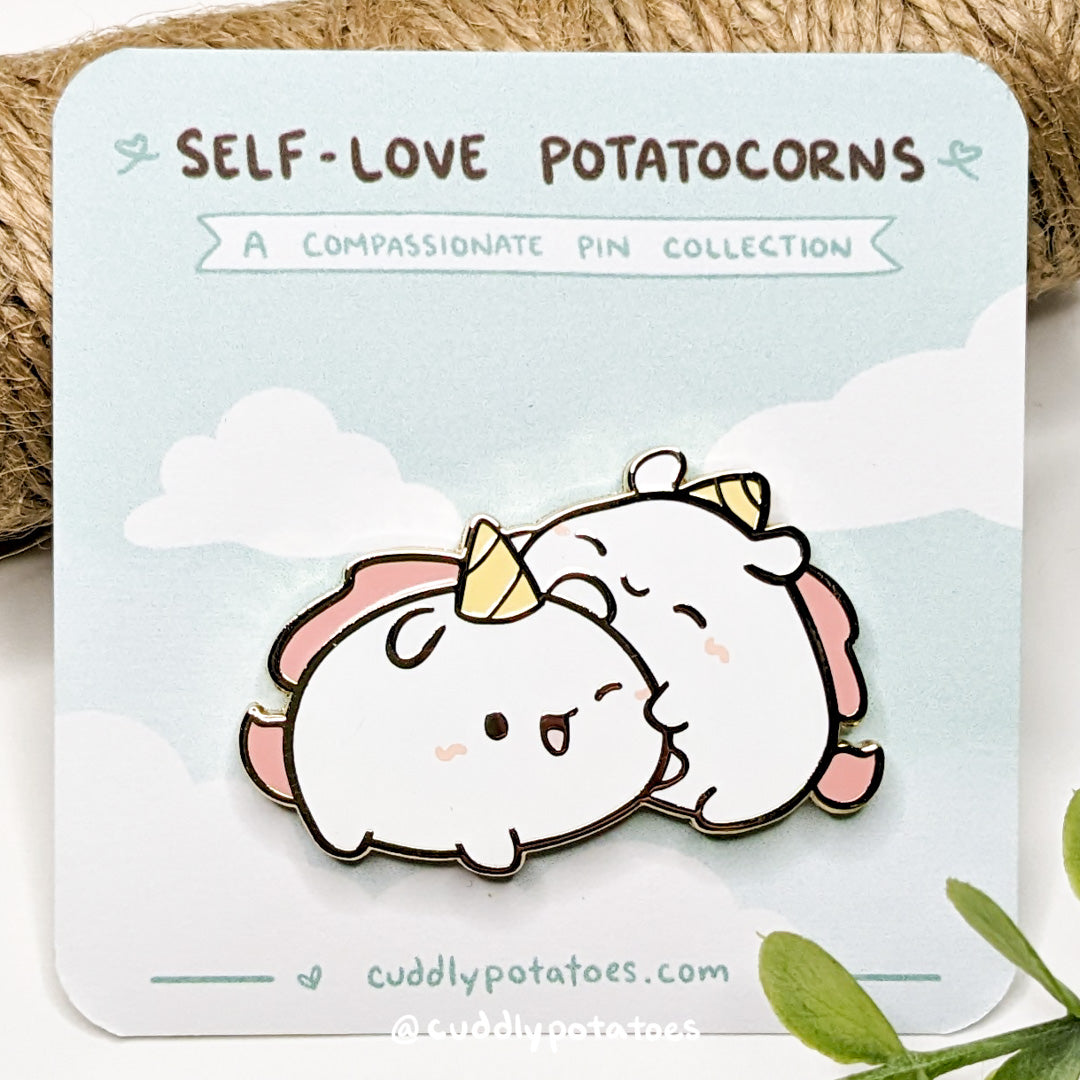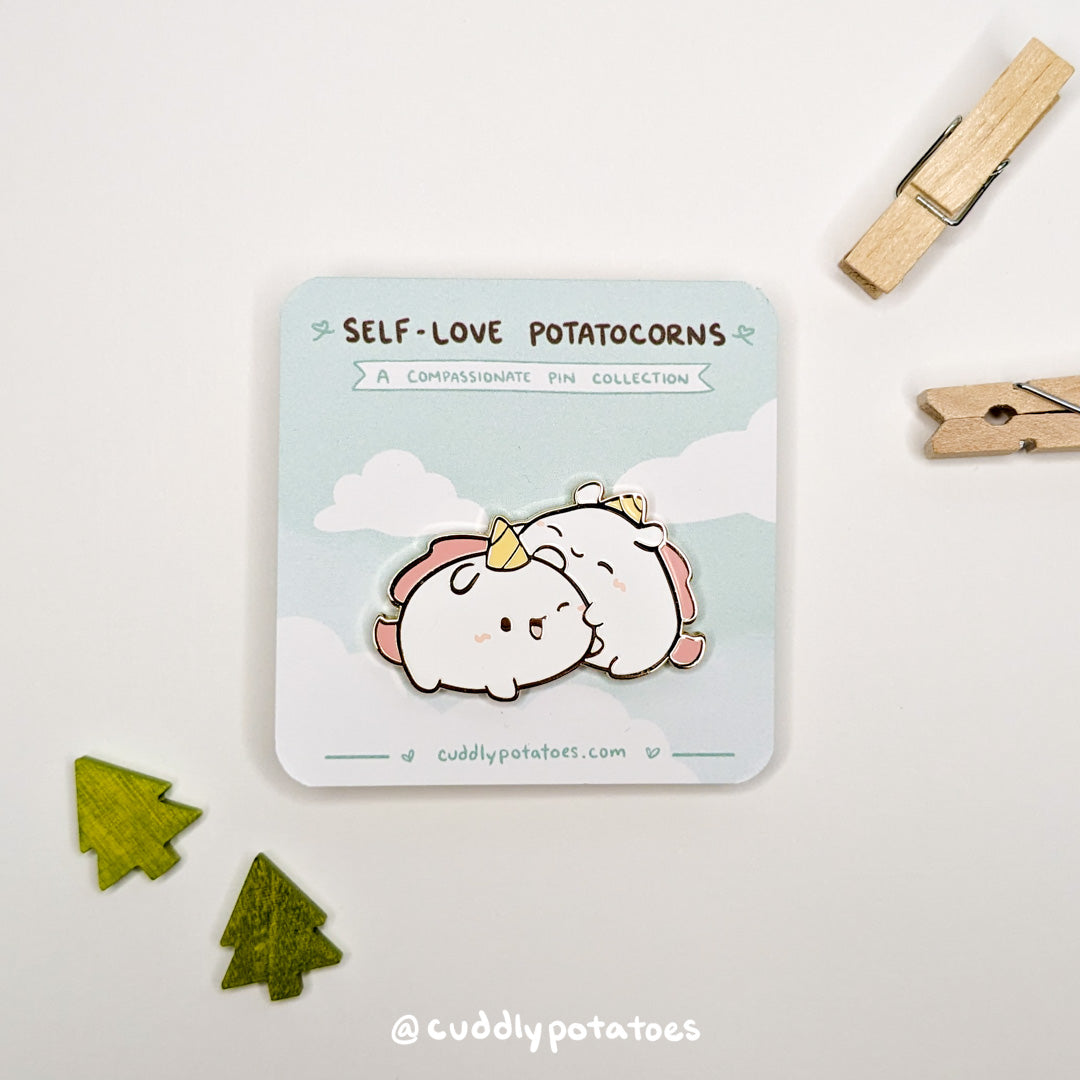 Loved it!
Well made, gorgeous, and so cute!
Gorgeous!!!
My sister gave it to me as a Christmas present and I'm in love!!!! 🥰🥰 It's beyond cute, and awesome quality!!! And I love the sound of the sleigh bell 🤗🤗🤗
The pins and ornaments are very well-designed! My friend loves the ornaments I gifted her :)
It jingles!
Better than expected. Quick shipment.