Regular price
Sale price
$30.00
Unit price
per
Sale
Sold out
Leaf all your anxieties behind with this chill friend! This peaceful companion pillow will listen to all your needs, accept you as you are, and remind you to stay present and enjoy the gentle breeze. :)
Double Sided! Different faces on either side of the pillow, as shown.
This green leaf plush pillow is made of soft minky fabric and hand-stuffed with premium super-soft polyester fill. There's a zipper along the bottom of each plush to allow for easy addition and removal of stuffing if needed.
Last photo shows a size comparison with a standard 18" x 18" throw pillow.
Approx. Dimensions: 7" tall x 10" wide
Share
View full details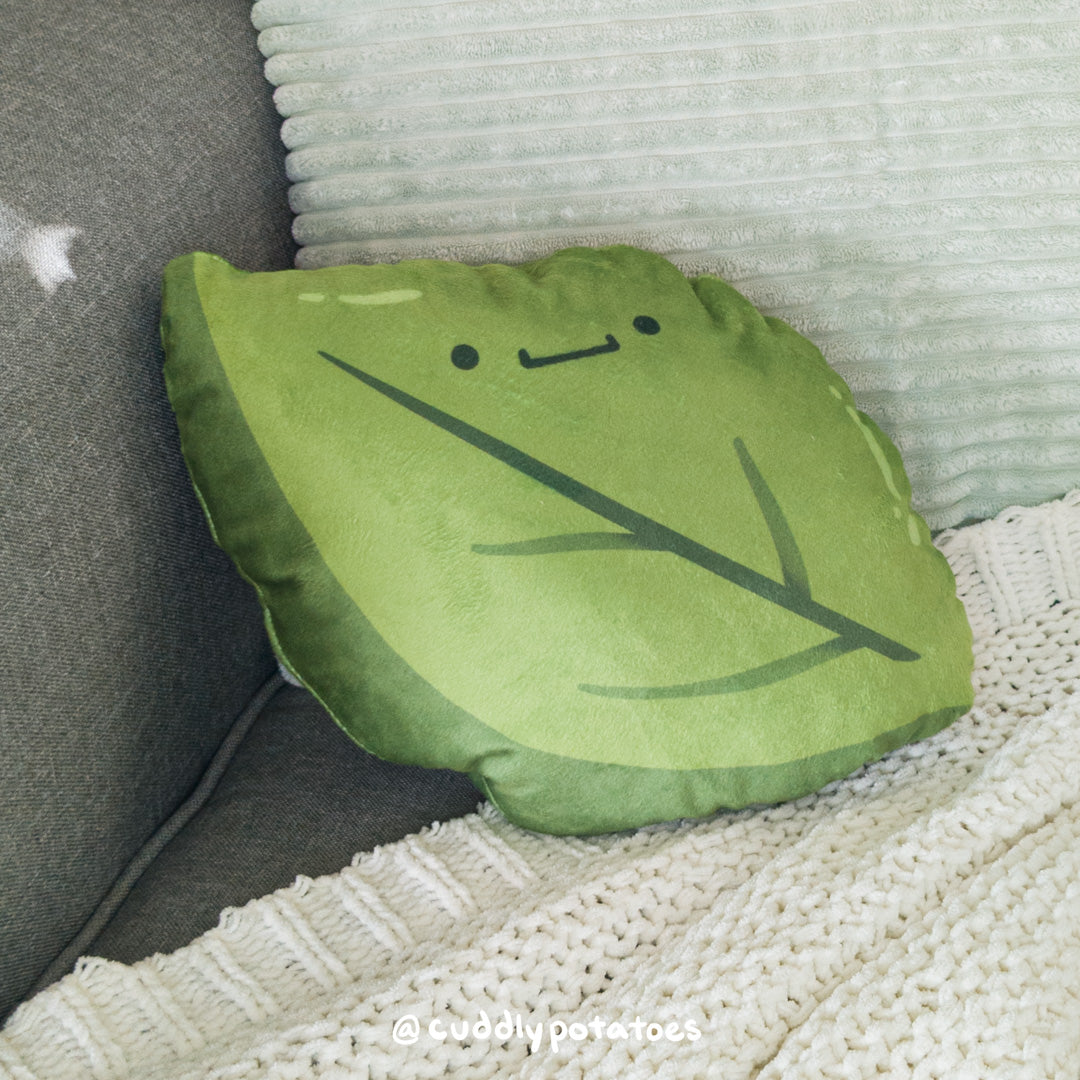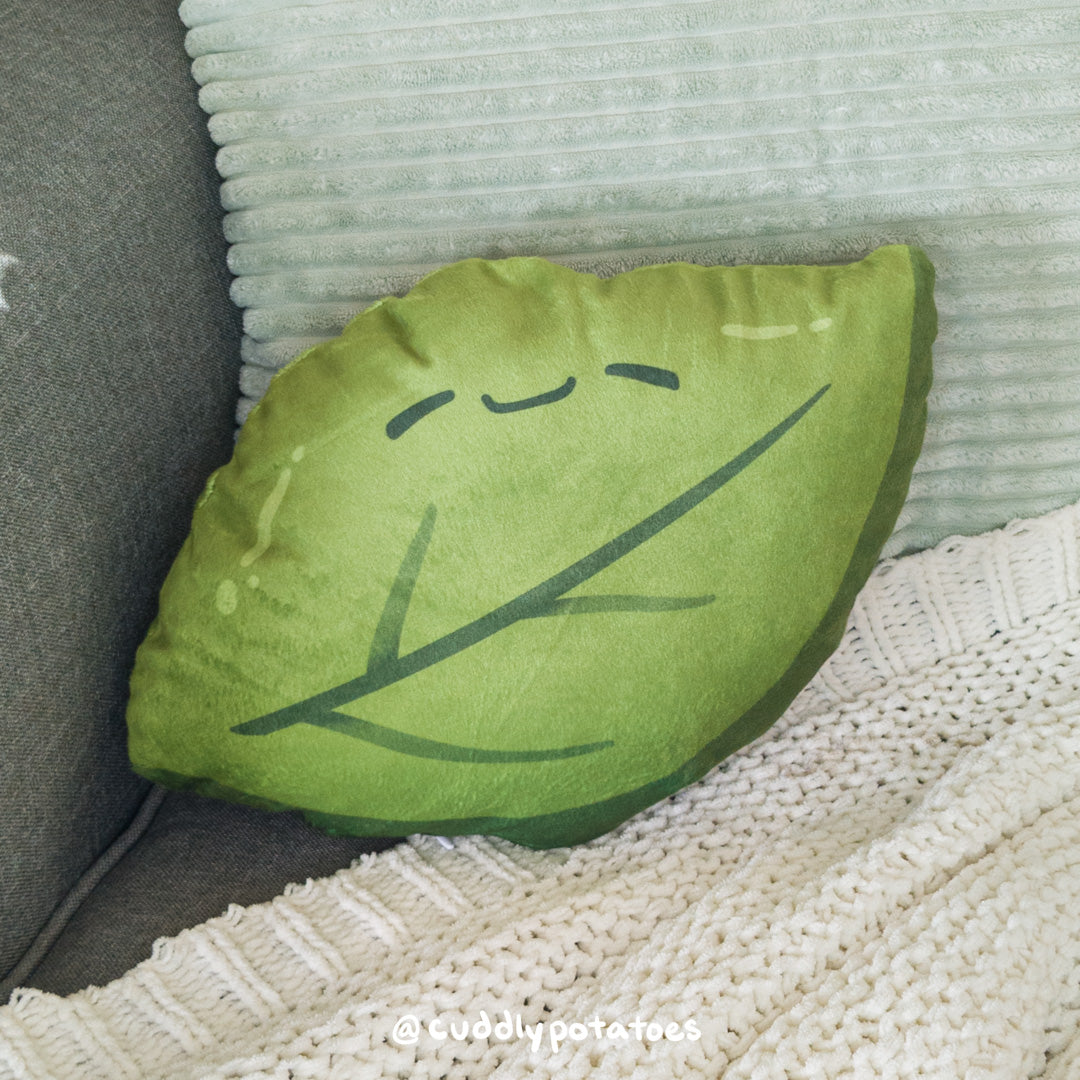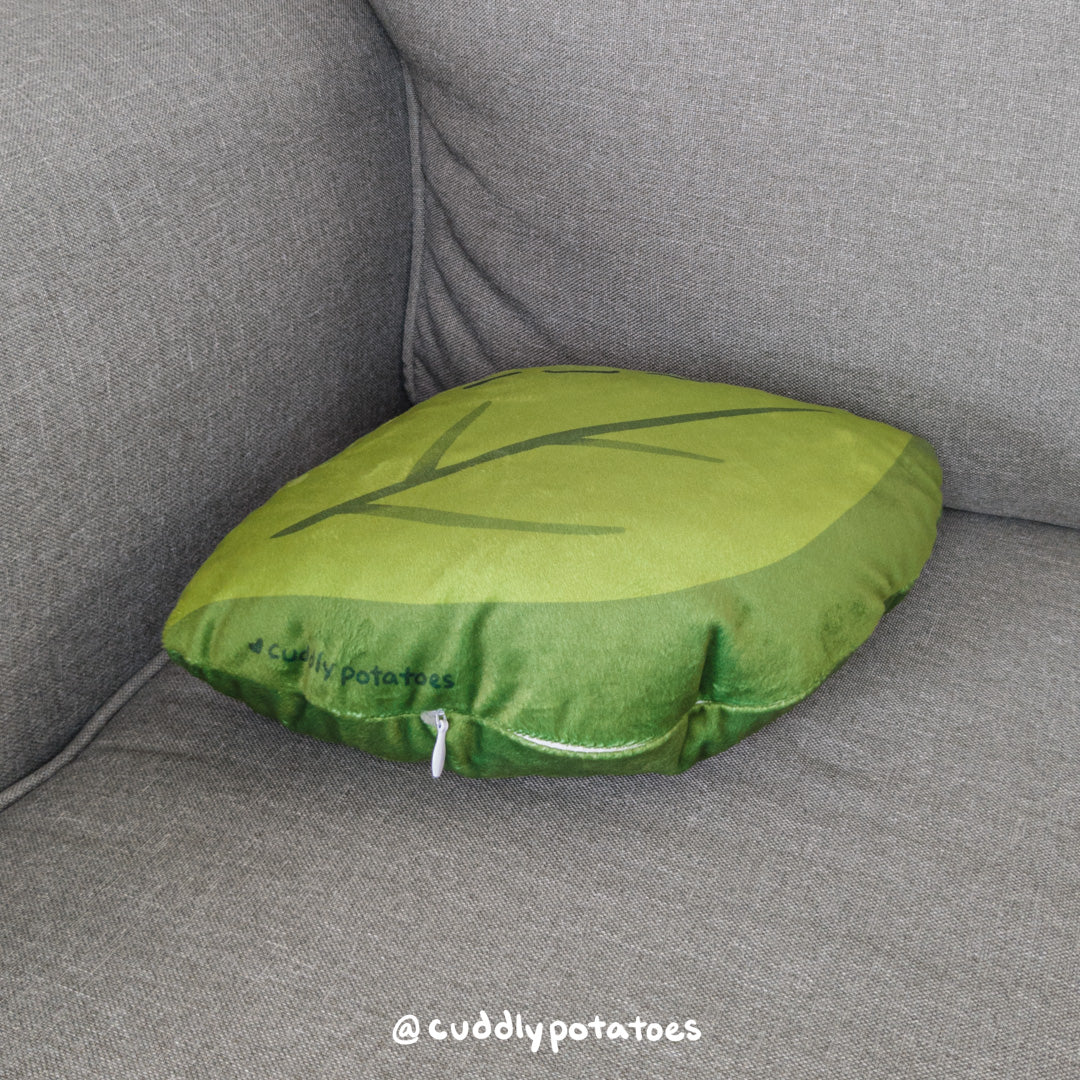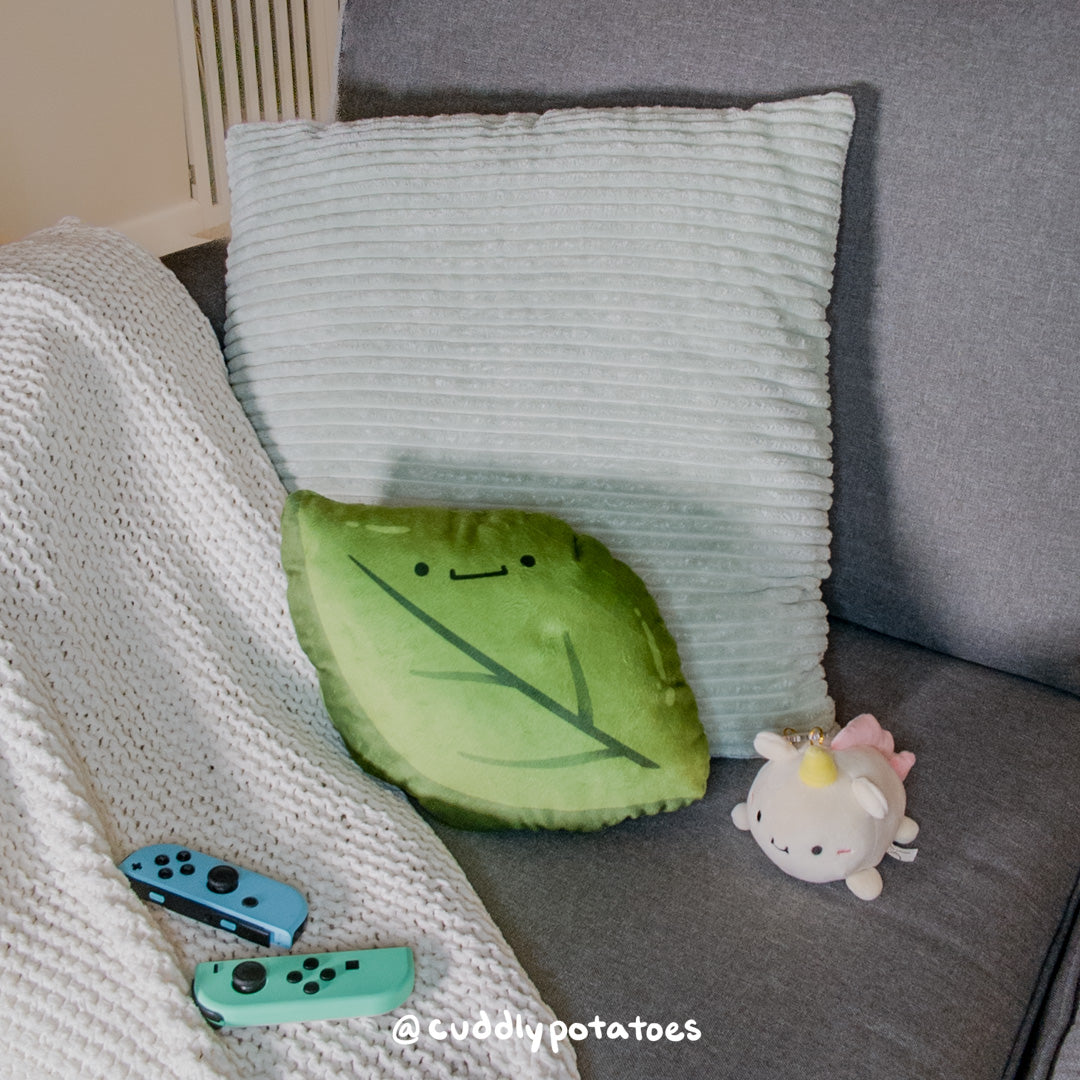 Super soft
A bit smaller than I'd thought but so so soft, cute and cudly 😊
Adorable
So adorable!
It's even softer than I expected and is just too cute!
Bought it for my office and my fiance loved it so much we moved it into the living room so we can both appreciate the cuteness 😁
Good product
It is high quality and it is very soft. The pillow is very comfortable and the ability to add or remove the stuffing makes it easy to replace the pillow.
Extremely sweet potato pillow!
I'm happy to receive my plushy potato pillow, it's just adorable! The only one problem I had to face it's a big delay with a delivery, but it's not the seller's fault, Jessica did everything promptly and when I said my pillow stuck at one of the points along the route for a long time she kindly offered me to send another one of the same pillow for free. So it was a true pleasure to interact with her. And potato looks and feels great :)
Hope in the future there will be an option with a bigger potato pillow, it would be just cool to have an opportunity to hug such a big potato plush :3
Thank you!
Nice pillow, bad shipping
Cute potato, but from the time I ordered it to it's arrival at my door in the US was about a month…..
Hi Jesse! During the time you bought the pillow (9/21), I was on a (rare) 2-week vacation, Sept 16 - Oct 4. There was a prominent red announcement banner at the top of every page that said 'Shop is on Vacation Mode! All orders will ship October 4th.' In every shipping option, I also listed that things would be shipped Oct 4. When I got home, I packaged this on Oct 4 and dropped it off at the postal office the next chance I had, which was Oct 6.
Thanks for your patience and apologies that you stumbled upon my store during my vacation! Rest assured, on any normal basis, when there isn't a big red banner announcing a shop vacation, I will process orders within 1-3 days.
Thank you again for your order and I really do hope you enjoy the pillow!