Regular price
Sale price
$15.00
Unit price
per
Sale
Sold out
1.625" Hard Enamel Pin
Gold Plated
Two Posts per pin (to prevent spinning!) with Green Rubber Clutches
It's okay to not feel okay.  Even if you've been trying really hard to feel okay. When I crumble into my lowest emotional states, I often get frustrated, desperate, and impatient with myself… "Why can't I just pick myself up? Why can't I just be happy? I've been trying to do all the right things. Why won't it work???"  This reaction piles shame, resentment, and anger on top of the intense sadness I was already feeling – and I end up paralyzed out of overwhelm. I just want it all to poof away… but unfortunately, my only way out is, well, through. 
In order to feel better, I have to really, really LET myself feel everything. Then and only then do I unlock the ability to practice all my other self-love skills. This potatocorn, who has fully accepted and melted into its puddle state, reminds us that "it's okay to not feel okay". Unconditional love is, after all, unconditional, and we deserve love and patience (from ourselves!) even at our lowest.
Colors may vary due to each computer monitor. Made with certified organic hugs!
Thanks to all my incredible backers on Kickstarter for making this collection a reality! Click here to browse the whole collection! 
Enamel Pin depicts a cute potatocorn (potato-shaped unicorn) totally melted into a puddle, in front of rocks that say "It's okay to not feel okay". Part of my self-love / self-compassion / mental health artwork. 
Share
View full details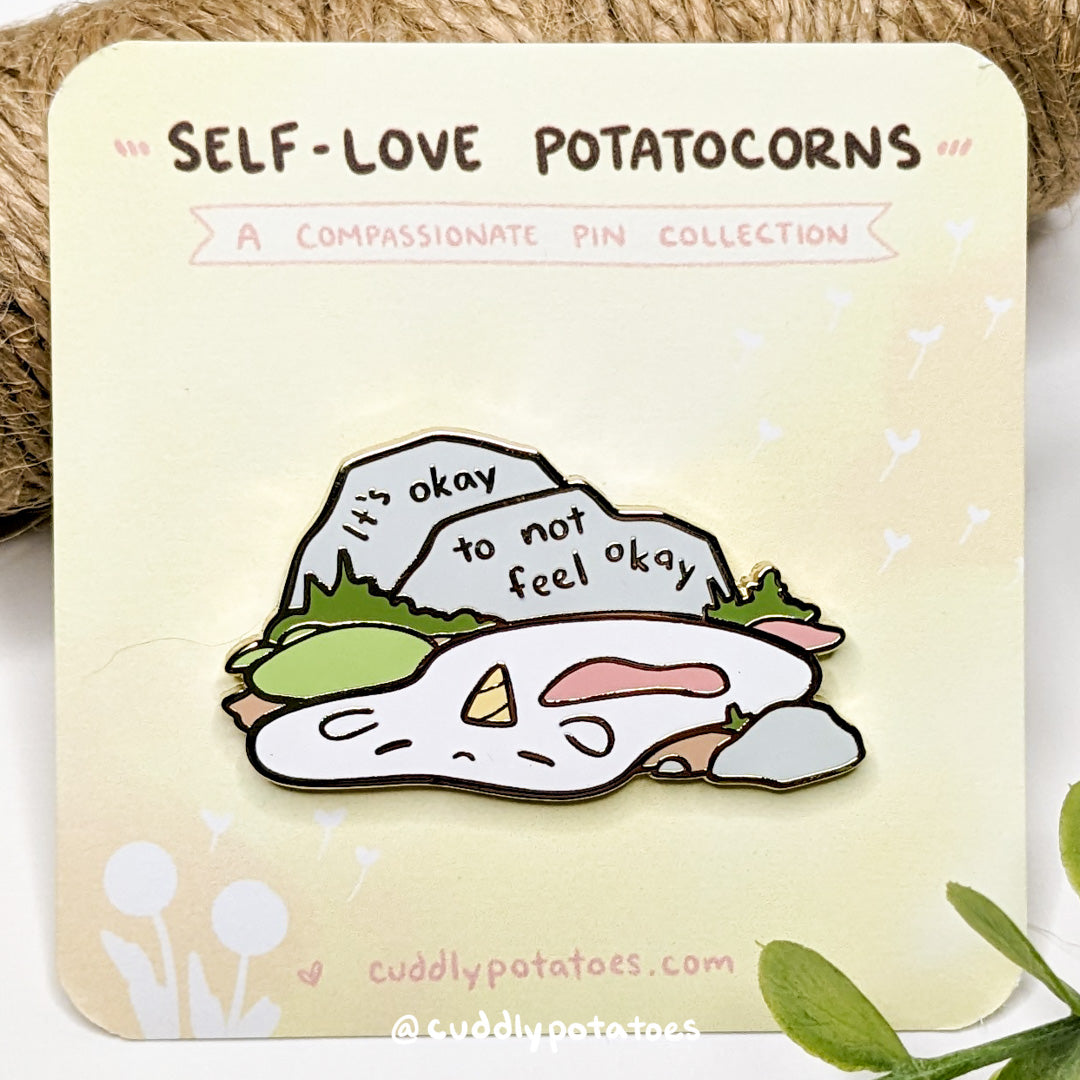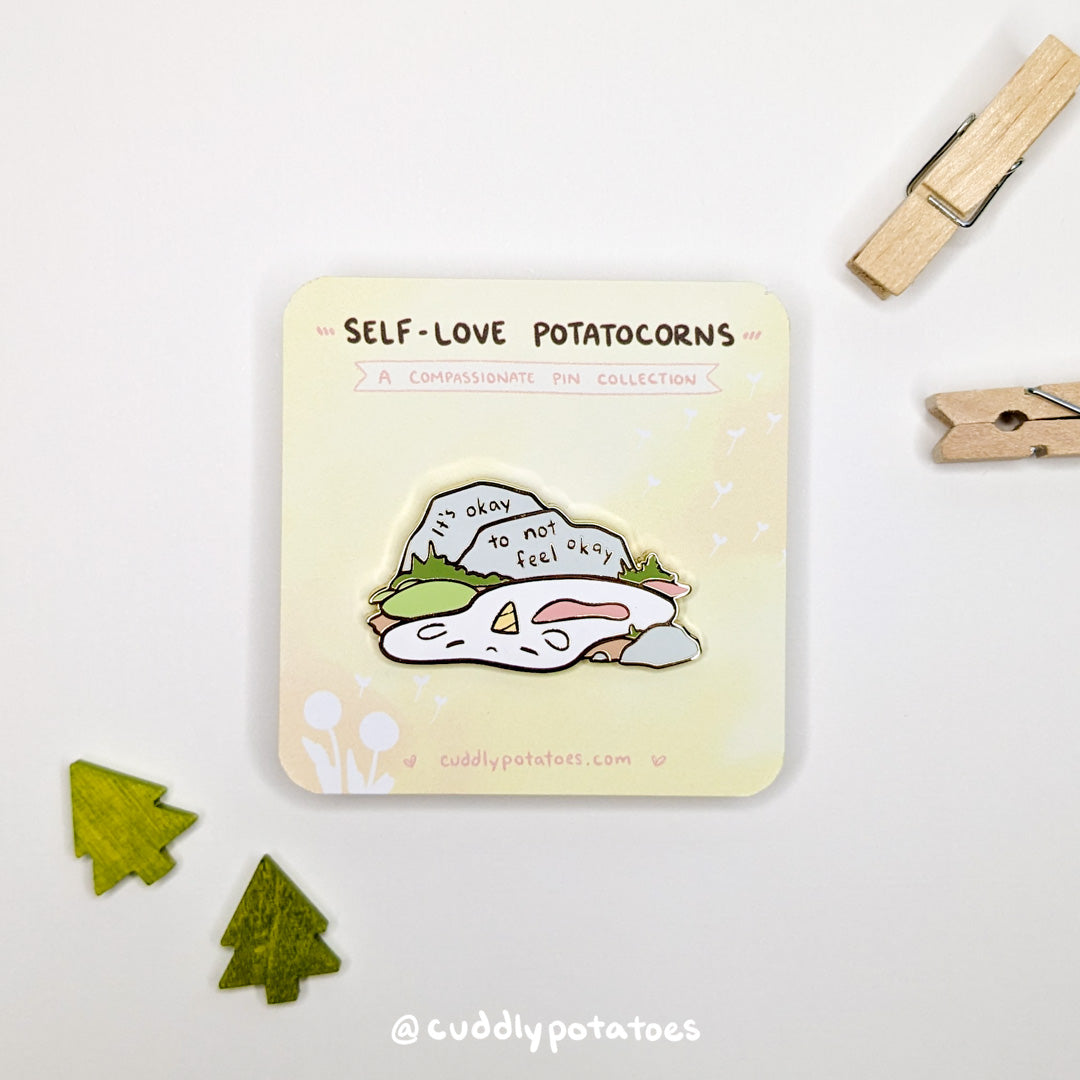 Loved it!
Well made, gorgeous, and so cute!
Gorgeous!!!
My sister gave it to me as a Christmas present and I'm in love!!!! 🥰🥰 It's beyond cute, and awesome quality!!! And I love the sound of the sleigh bell 🤗🤗🤗
The pins and ornaments are very well-designed! My friend loves the ornaments I gifted her :)
It jingles!
Better than expected. Quick shipment.