Regular price
Sale price
$15.00
Unit price
per
Sale
Sold out
1.5" Hard Enamel Pin
Gold Plated
Two Posts per pin (to prevent spinning!) with Green Rubber Clutches
I have the power to choose my own path.  Much of my healing has been about empowerment. Learning to trust myself, learning to focus on my own path… learning that I even HAVE the power to choose where I go! To this day, I still catch my inner critic comparing myself to others, or to an ideal version of myself that doesn't exist. 
But my story, with all its complications and nuances, is one-of-a-kind, and so my map to self-love must be one-of-a-kind too. And I am solely responsible for where I choose to go and how I choose to heal. It's empowering to know that I am safe enough to no longer feel trapped by someone else's demands, but also daunting to think that I can't just hand off my map to my therapist or anyone else to get all my problems solved for me. It's a enormous, weighty task to be in charge of my own journey, but… my potatocorn reminds me that … we got this. It'll be hard, but we can handle it! 💪
Colors may vary due to each computer monitor. Made with certified organic hugs!
Thanks to all my incredible backers on Kickstarter for making this collection a reality! Click here to browse the whole collection! 
Enamel Pin depicts a cute potatocorn (potato-shaped unicorn) studying a map, in order to choose a unique path. Part of my self-love / self-compassion / mental health artwork. 
Share
View full details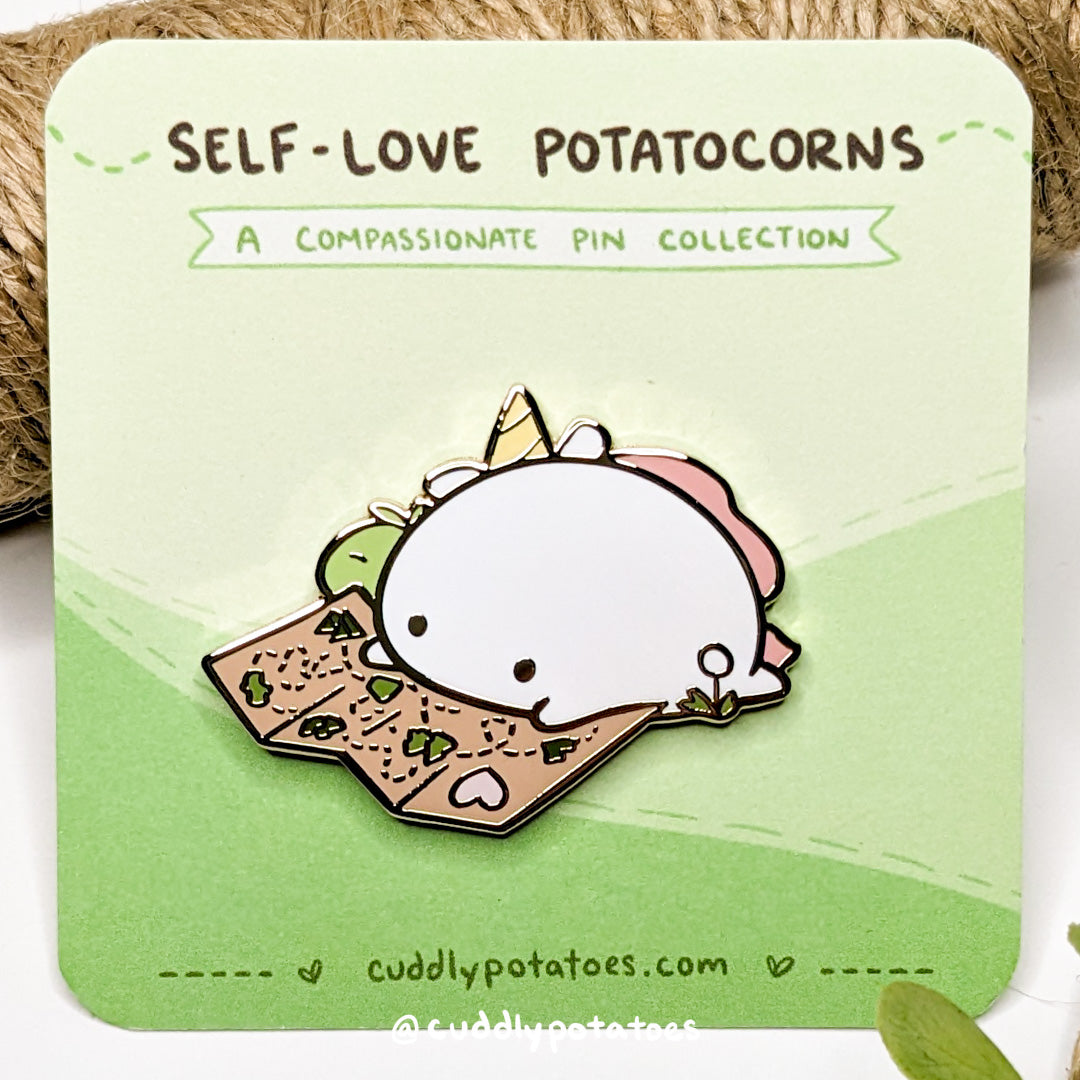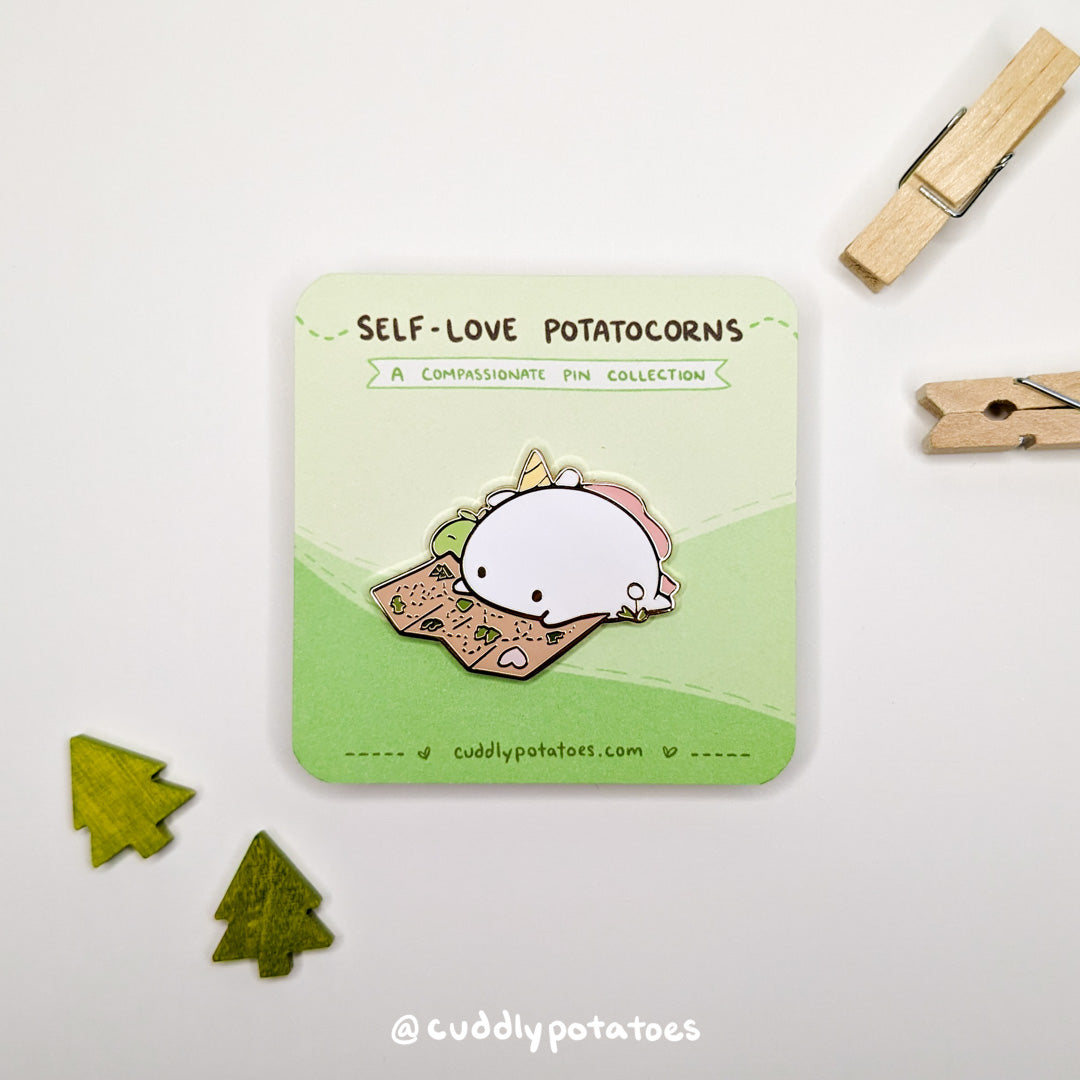 Loved it!
Well made, gorgeous, and so cute!
Gorgeous!!!
My sister gave it to me as a Christmas present and I'm in love!!!! 🥰🥰 It's beyond cute, and awesome quality!!! And I love the sound of the sleigh bell 🤗🤗🤗
The pins and ornaments are very well-designed! My friend loves the ornaments I gifted her :)
It jingles!
Better than expected. Quick shipment.