Regular price
Sale price
$15.00
Unit price
per
Sale
Sold out
1.25" Hard Enamel Pin
Gold Plated
Two Posts per pin (to prevent spinning!) with Green Rubber Clutches
I promise to take care of me.  I see my little potatocorn plush as a representation of my inner child – essentially, a version of me from the past. She's joyful, optimistic, and wants to fill my life with fun; but she also holds all the pain and fear from that time in my life, and tends to react to triggers using the now-unhelpful coping mechanisms that helped me survive back then. 
My self-love journey has involved a lot of "re-parenting" myself – a term I was wildly confused about for the longest time. How was I supposed teach myself things I had never learned?? Well, turns out, the first and most important thing is… commitment. Commitment to taking care of my inner child, listening to her, and tending to her needs, especially when it feels a lot easier to abandon her instead. I'm definitely still struggling to uphold this promise during the tougher times. Hopefully, this pin will be a good reminder. 💕
Colors may vary due to each computer monitor. Made with certified organic hugs!
Thanks to all my incredible backers on Kickstarter for making this collection a reality! Click here to browse the whole collection! 
Enamel Pin depicts a cute potatocorn (potato-shaped unicorn) holding onto a plushie version of itself, as if making a promise to take care of it. Part of my self-love / self-compassion / mental health artwork. 
Share
View full details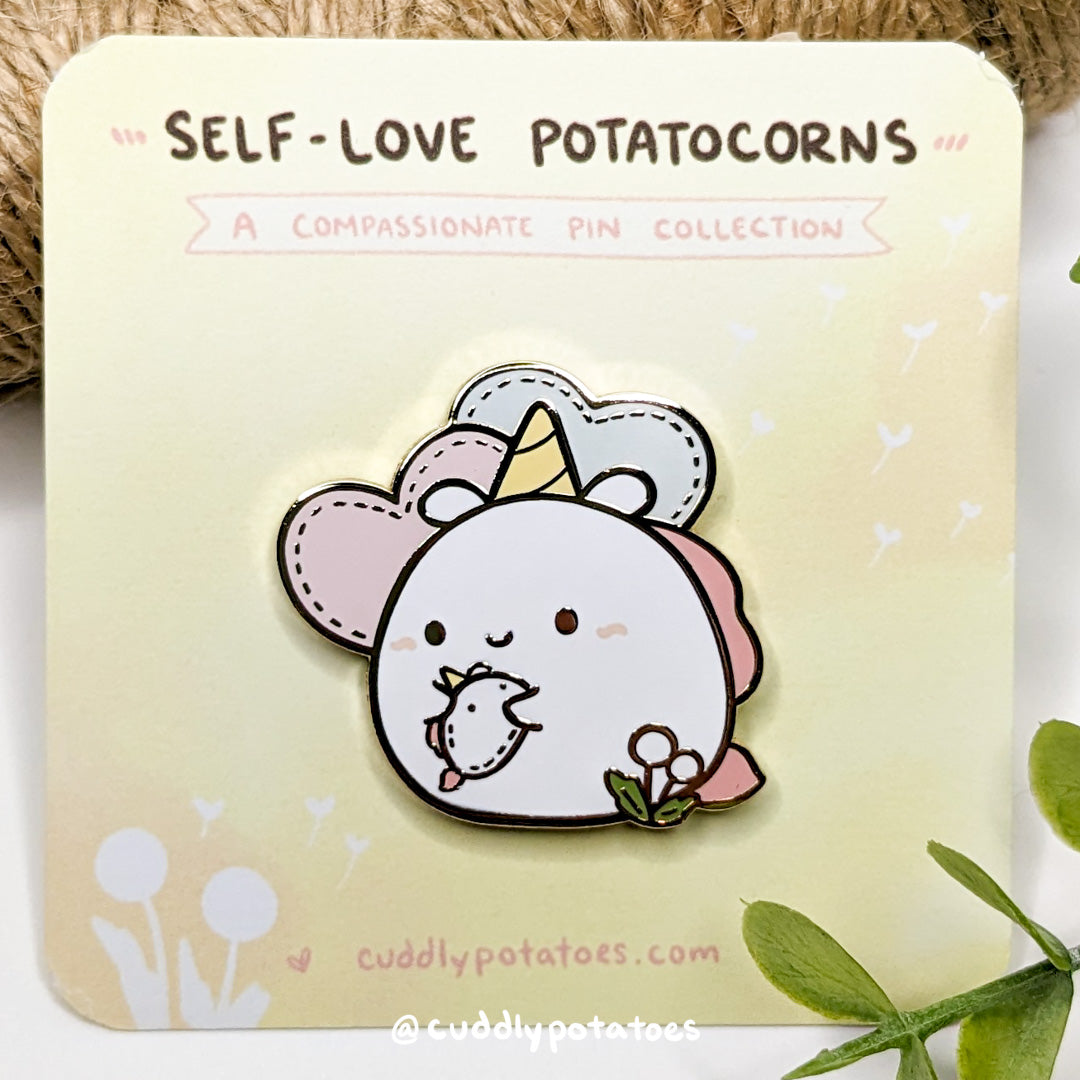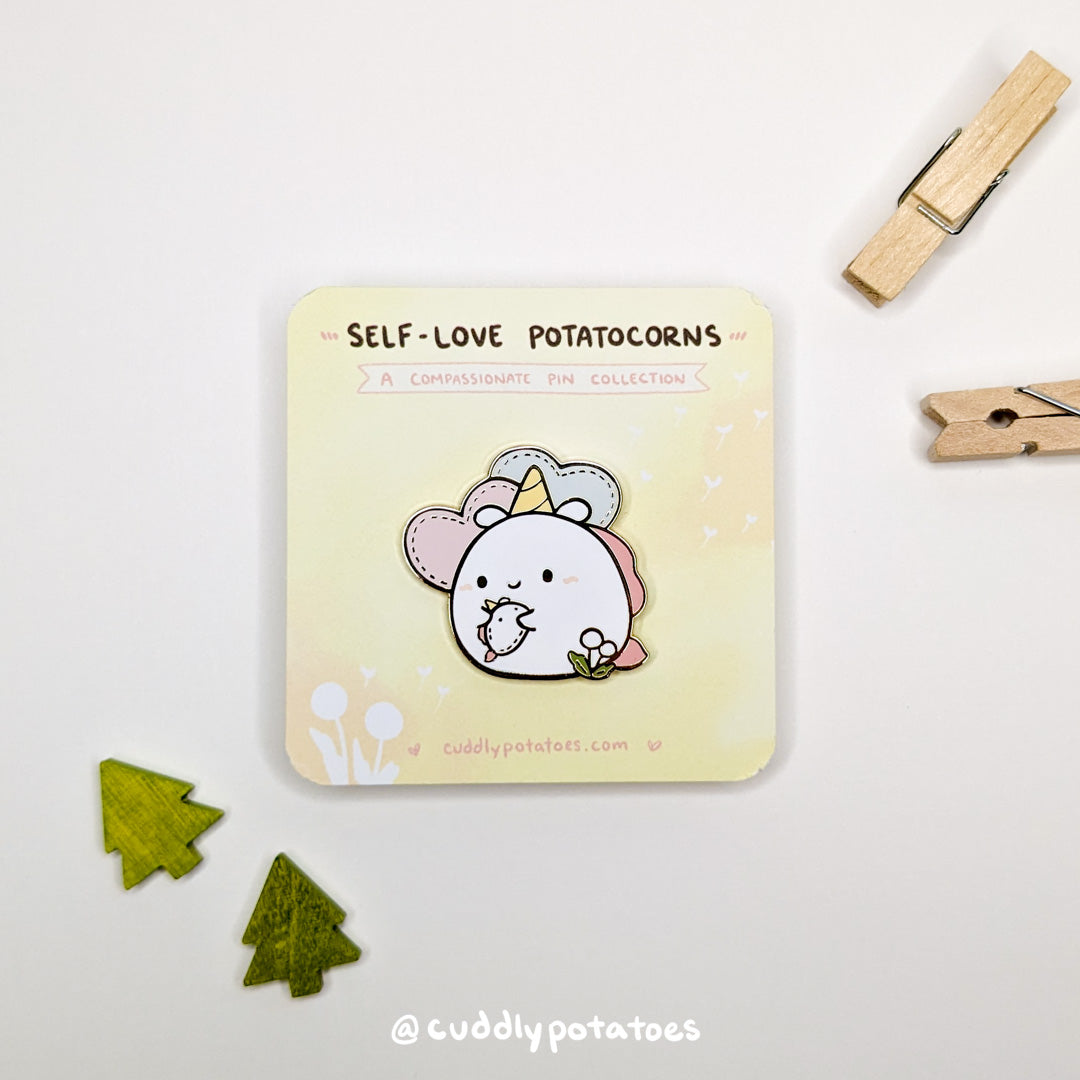 Loved it!
Well made, gorgeous, and so cute!
Gorgeous!!!
My sister gave it to me as a Christmas present and I'm in love!!!! 🥰🥰 It's beyond cute, and awesome quality!!! And I love the sound of the sleigh bell 🤗🤗🤗
The pins and ornaments are very well-designed! My friend loves the ornaments I gifted her :)
It jingles!
Better than expected. Quick shipment.